Integration
Band Protocol Integrates With First Optimistic Rollup Platform Boba Network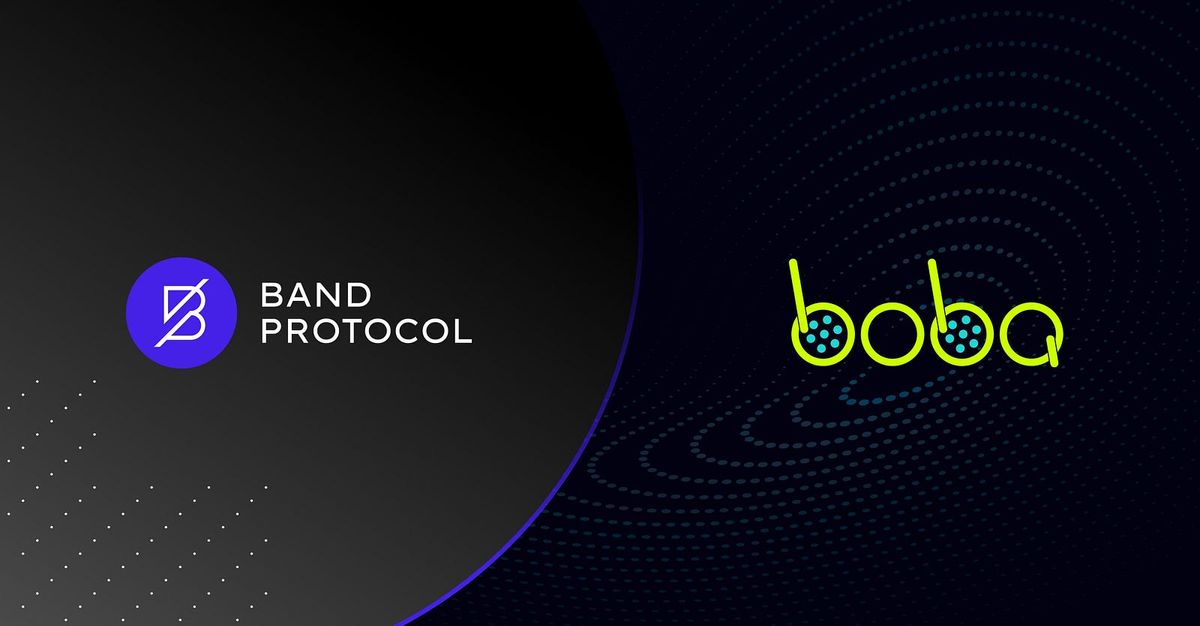 Boba Network (Enya), previously known as OmisegoX, has integrated with Band Protocol to bring secure decentralized oracles to their layer-2 optimistic rollup platform to build a more trusted and scalable Ethereum ecosystem. Founded by Stanford faculty and alumni, Enya creates decentralized infrastructure solutions to serve the growing demands of blockchain applications and the next wave of mass adoption.
New blockchain platforms face siloed data accessibility and security constraints that exist between Web 2.0 and Web 3.0. To combat this problem, Band Protocol has built a cross-chain compatible decentralized oracle that enables secure interoperability between smart contracts and the traditional web, connecting those smart contracts with trusted off-chain data and ensuring data integrity through token economic incentives.
"Band Protocol's commitment to creating both a more secure ecosystem while extending smart contract capabilities makes them a natural fit for this partnership. Their blockchain-agnostic, decentralized oracle framework, coupled with Boba's next-generation scaling solution will continue to enhance the user experience for users and developers - both current and future."
Alan Chiu, CEO of Boba Network

Through this integration, the ecosystem of talented teams building on Boba Network will be able to leverage Band Protocol oracles to connect to external data providers in a reliable, accurate and decentralized manner. Band Protocol currently supports 230+ price symbols spanning across crypto assets, foreign exchange and commodities on the Band Standard Dataset which can be made available on a symbol-by-symbol basis for Boba Network teams requiring price oracles.
"Band Protocol is thrilled to bring decentralized oracles onto Boba Network to support the rapidly growing ecosystem of developers building on scalable and user-friendly layer-2 platforms. The integration begins with price oracles for crypto asset and foreign exchange, later expanding into bespoke and customizable oracles for a larger target market of decentralized applications."
Kevin Lu, former Head of Business Development of Band Protocol.
---
About Boba
Boba is an Ethereum Virtual Machine (EVM) compatible Layer 2 Optimistic Rollup that helps Ethereum smart contracts scale while delivering a delightful user experience. Boba enables Ethereum developers to build dApps that trigger code running on web-scale infrastructure such as AWS Lambda, making it possible to leverage sophisticated algorithms that are either far too expensive, far too slow, or practically impossible to execute on-chain.
---
About Enya
Founded by Stanford faculty and alumni, Enya pioneered decentralized privacy and became the largest provider of secure multiparty computation services, serving more than 10 million users across 91 countries. Enya creates decentralized infrastructure solutions that serve the next billion users, leading with Boba Network. Boba is an Ethereum Layer 2 solution that scales and augments Ethereum, helping developers deliver a more delightful and inclusive user experience. Enya is a core contributor to OMG Foundation.
---
About Band Protocol
Band Protocol is a cross-chain data oracle platform with the aspiration to build high-quality suites of web3 development products. The flagship oracle solution aggregates and connects real-world data and APIs to smart contracts, enabling smart contract applications such as DeFi, prediction markets, and games to be built on-chain without relying on the single point of failure of a centralized oracle. Band Protocol is backed by a strong network of stakeholders including Sequoia Capital, one of the top venture capital firms in the world, and the leading cryptocurrency exchange, Binance*.*
Website | Twitter | Discord | Telegram | Blog | Youtube | Linktree