Band Protocol Integrates with OKC
OKC, also known as OKX Chain, a secure & programmable smart contracts platform that is backed by one of the leading cryptocurrency exchange…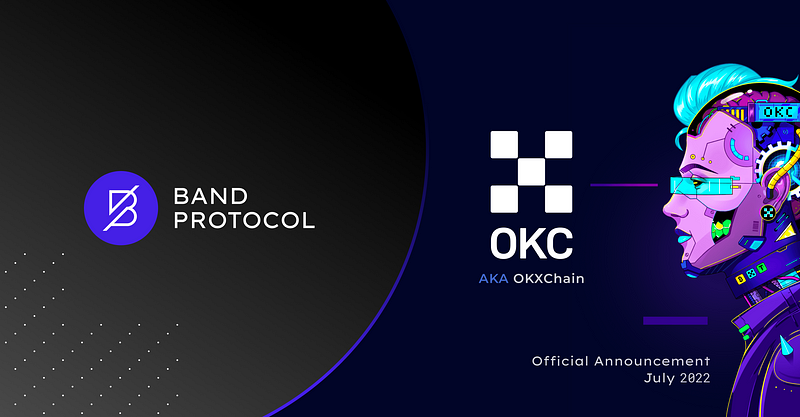 OKC, also known as OKX Chain, a secure & programmable smart contracts platform that is backed by one of the leading cryptocurrency exchange OKX, has integrated with Band Protocol to secure decentralized data feeds for developers on its ecosystem. This latest integration will grant developers on the OKC network access to a wide range of data feeds that helps to enable developers to innovate and contribute to the Web3 ecosystem.
Band Protocol is a cross-chain data decentralized oracle platform that aggregates real world data and connects it to various APIs and smart contracts. Our time tested data oracle service powers some of the largest players in the DeFi space through data feeds that range from cryptocurrency prices to exchange rates and commodity prices.
OKC adopts a Delegated Proof-of-Stake (DPoS) consensus mechanism with the OKT token acting as a native token of the OKC network. The OKC network offers a high performance that can support up to 4000 transactions per second (TPS), thus allowing DeFi protocols to efficiently operate at low cost. Furthermore, the network will leverage Cosmos's novel Inter-Blockchain Communication (IBC) protocol which helps to support interoperability between other blockchains. At the same time, the OKC network is also 100% EVM compatible, meaning that decentralized App (dApp) developers can deploy their dApps from the Ethereum network with ease.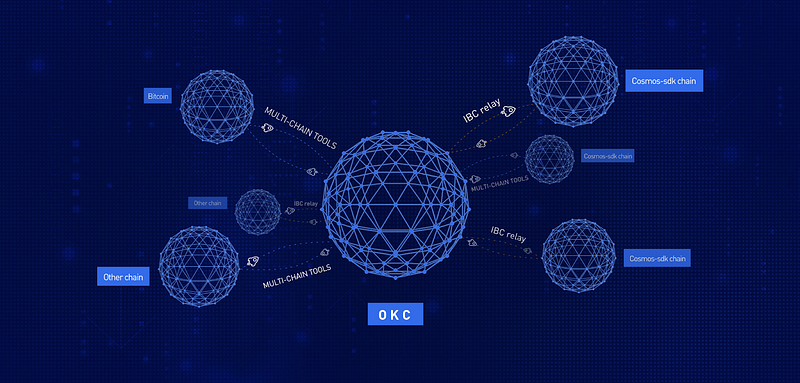 Future Collaborations
We are proud and confident to say that this integration is only the first of many exciting projects with the OKX chain. After months of working with the OKC team to integrate Band's price feed onto the OKC's mainnet, we are looking forward to developing this integration with future features and products that are currently under development. Now that we are on the OKC network, we will now start to onboard the many developers who are looking to build and contribute to the development of this Web3 revolution.

About OKC
OKC is a secure & programmable smart contracts platform for next-generation decentralized applications, backed by OKX, one of the largest crypto exchanges. The technology built into the chain was designed explicitly for high-performance dApps with lower cost, making it an excellent match for many DeFi protocols, NFTs, and other Metaverse applications.
Website | Twitter | Discord| Telegram | Youtube | Reddit| DevCommunity

About Band Protocol
Band Protocol is a cross-chain data oracle platform with the aspiration to build high-quality suites of web3 development products. The flagship oracle solution aggregates and connects real-world data and APIs to smart contracts, enabling smart contract applications such as DeFi, prediction markets, and games to be built on-chain without relying on the single point of failure of a centralized oracle. Band Protocol is backed by a strong network of stakeholders including Sequoia Capital, one of the top venture capital firms in the world, and the leading cryptocurrency exchange, Binance.
Website | Whitepaper | Telegram | Medium | Twitter | Reddit | Github