Band Protocol: 2022 Recap & 2023 Roadmap
Introduction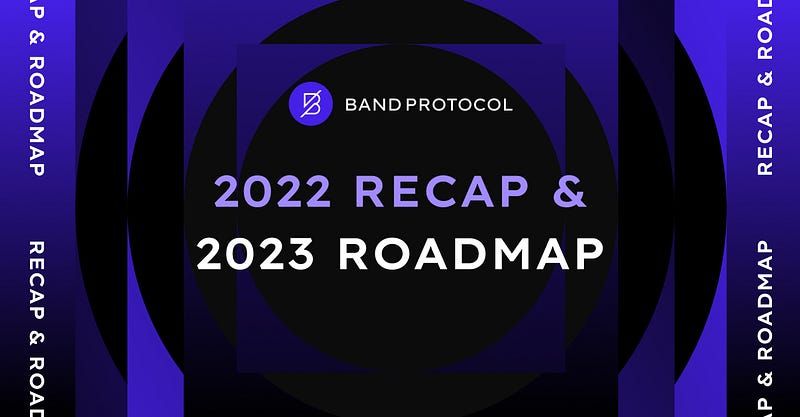 Introduction
2022 was very much a BEAR market, but it cannot be mistaken for a stall in Web 3 development; for the BEAR market is an excellent time to BUIDL. This quiet, uninterrupted, and undisturbed time is precisely when all the work happens and it was exactly that at Band Protocol. We have been developing and building steadily amidst the market outlook. This was the time we stepped back and reassessed the industry and the market opportunities as a whole, as we reflected on where we have come from and made a steadfast plan for where we will go.
The past year has also made an emphasis on just how underserved the market really is, with continuous streams of builders and projects being developed in the Web 3 space in the hopes to advance the frontiers of this industry — it solidified our vision to become a leading web-3 enabler, and in providing Oracle solutions for all. This has resulted in launching our second product under the Band BuilderVerse umbrella, namely Band VRF, in 2022. This year we will launch three additional products dedicated to the BandChain integration.
Since inception, one thing always remained the same — that Band Protocol, as a leading infrastructure projects delivering oracle solutions, is here to stay.
---
2022 Recap and Highlights — Steady and Strong Growth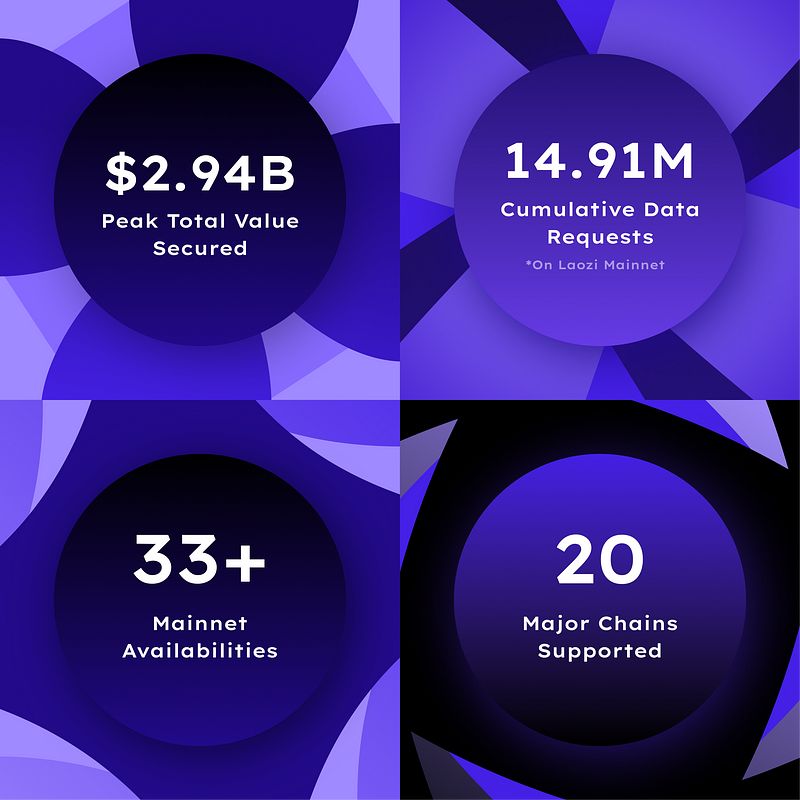 The key themes for us this past year have been steady and strong, as security and the safety of end users' funds are paramount to us. With this in mind, we have extended our services by reaching out to existing and prospective users of Band Protocol to understand their needs. Band Protocol was able to prove the reliability and stability of our flagship oracle product, leading to a stream of steady demand as we worked to bridge the gap to provide dedicated, tailor-made solutions for each use case. To wrap up, Band Protocol has been growing our contacts, our team and our collaborators, fighting alongside fellow builders in this crypto winter season.
---
2022 Notable Updates and Roll-Outs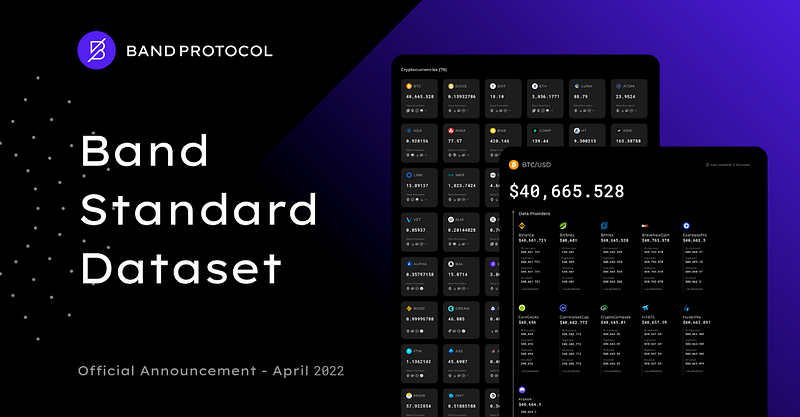 Upgraded Band Standard Dataset
We first upgraded the Band Standard Dataset as this is a prerequisite to creating a strong foundation and future scalability that we plan for 2023. This upgraded version works as a standardized plug-and-play solution whereby Cosmos-ecosystem chains/smart contract applications and EVM-compatible chains looking for price feeds of tickers/symbols that passes the Band Standard, will be able to interact with the BandChain to get price feed data in a self-service manner. This also expedites the lead time for accessing price feeds of multiple available asset classes.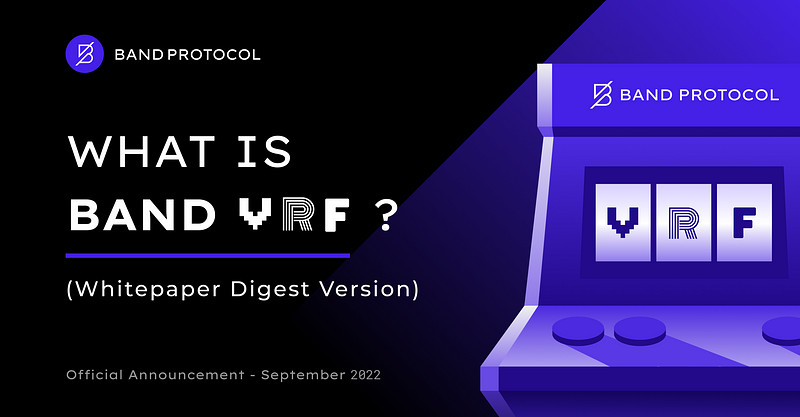 Launched Band VRF
In line with our vision to become the leading infrastructure solutions provider in the Web 3 space, we have taken feedback and worked with Band users to understand their imminent need for a Verifiable Random Function (VRF) and launched the first version. Band VRF v.1 is now available on Ethereum, BNB chain, Polygon, Optimism, Cronos, Oasis, Avalanche, OKC Chain, Godwoken testnets and many more. Current on-going improvements target increasing efficiency (cost) and performance (time to resolve) of the Band VRF v.1 in order to expand utility such that it is applicable to a wider range of Gaming use cases.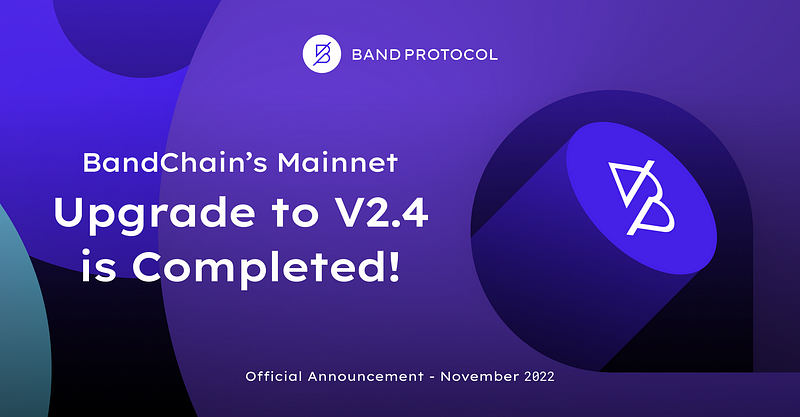 Upgraded to BandChain V 2.4 & Upgraded to the Latest IBC Standard
We cannot go through the 2022 recap without mentioning one of the biggest upgrades to-date on the BandChain. Key highlights below:
Increase throughput by 10X
- Increased BandChain block gas limit by 6.25X to 50M gas per block
- Accurately and efficiently calculate gas, which led to a reduced consumption
Cosmos IBC compatible
- CosmWasm contracts from other chains can request prices from BandChain directly through IBC
- Supports the InterChain account standard, therefore allowing users to send transactions from other networks via IBC
To sum up, this upgrade laid the foundation for:
Scalability: Throughput has been increased by at least 10X which means BandChain can support more protocols, chains and smart contract applications than ever before
Interoperability: This version comes with an upgraded IBC module to the latest standard, allowing interactions at the smart contract level (previously only chain-to-chain communications were applicable)
Utility: With an adequate foundation to support both scalability and interoperability, a minimum gas price is introduced on the BandChain, bringing about an increase in utility to the Band token
Security: Gas price on the BandChain discourages spam attacks from malicious actors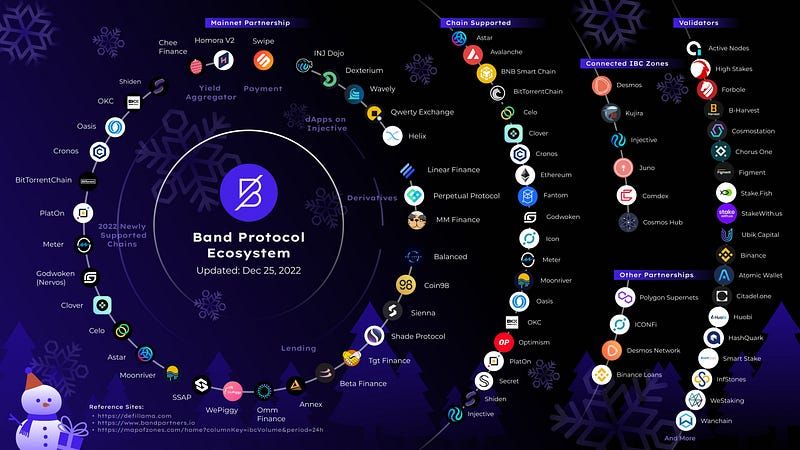 Expanded Use Cases and Ecosystem
Throughout 2022, Band Protocol has steadily delivered products in accordance with our roadmap. This has resulted in an organic growth and expansion of the Band ecosystem, as well as attracted new and more diversified use-cases of the Oracle solution, including, but not limited to, examples below:
Injective: the first cosmos layer-1 to natively connects with the BandChain via IBC, paving way for further developments on interoperability use-cases in the cosmos ecosystem
Desmos: a cross-chain anonymous decentralized identity that is linked to centralized Web2 social networks. We fetch the cryptographic proofs posted on Web2 social networks and use these proofs to connect their Desmos Profile in a truly decentralized manner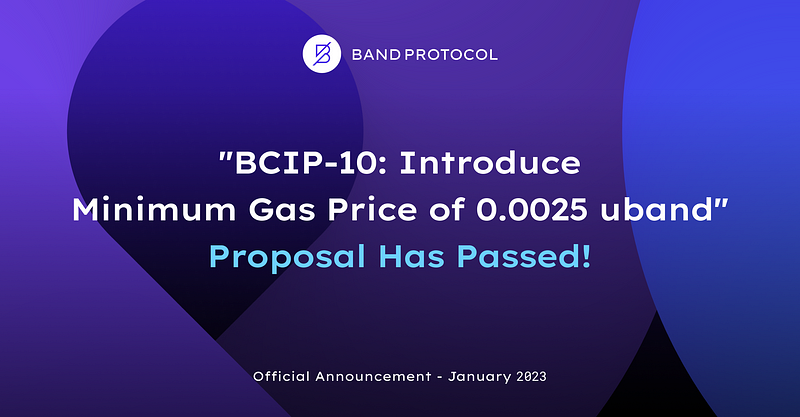 Introduction of Gas Price on the BandChain
As mentioned, following the successful upgrade of BandChain v2.4, a proposal to introduce a minimum gas price of 0.0025 uband has passed. On top of increasing security on the BandChain by discouraging spam attacks, this will also allow the Band ecosystem to naturally govern and reward the various actors within the Band community, by rewarding fees to those who positively contribute to the network. Essentially, this does not only create a greater emphasis on the value of contributing to the network, but also inherently promotes greater value and utility of the Band Protocol network.
---
2023 Plans and Roadmap
2023 has a lot in store for Band Protocol and our community. The top-of-mind developments, product improvements and key roll-outs will serve the 5 key goals below:
Security: As security is paramount to us, this will always remain the number one top-of-mind priority. We have planned multiple on-going efforts to ensure the smooth running of our products
Interoperability: In 2022, IBC has really paved the way and enabled Band Protocol to increase interoperability between different blockchain networks. This year, we have plans to roll out three new products that will take this to another level
Scalability: Even after the recent BandChain upgrade, Band Protocol will continue to improve and introduce more scalability solutions to enable our oracle network to handle a larger volume of data requests
Decentralization: Band Protocol is committed to increase the decentralization of our network by working with our community and onboarding more validators and oracle node operators
Adoption: There are several ways in which we plan to increase the adoption of our platform. One of which is to explore collaboration with companies in a variety of industries across multiple products. Others include increasing utility and therefore the intrinsic value of the protocol's network
In line with what we communicated in the beginning of 2022, the Band Protocol team has embarked on the mission to build a universe of high-quality development tools for Web3 builders to serve the developer community. For the year 2023, we will split our product plans into 2 key categories to achieve the 5 key goals stated above.
Existing Products Strengthening
With credit to the successful launch of the BandChain V.2.4, we were able to increase the efficiency and capacity of the BandChain. Coupled with recent expansion and development on the services side, including oracle solutions integration team, multiple new tools and process optimization, our 2023 goal will be to achieve sustainability for the flagship oracle product and apply these learnings to adjacent products, including, but not limited to, the Band VRF. We will focus on fine-tuning the Band VRF to increase accessibility and ease of use to expand our user base and use cases.
New Product Roll-Outs
In addition to strengthening our existing products, we have three new incredible launches up our sleeves to increase interoperability. These products will be open-source and available to the public as we welcome the community to join us and contribute to the betterment of Band Protocol solutions and tech, and to satisfy our vision to be more decentralized. In this sense, we will also be offering grants and rewards and would like to invite our community to stay tuned for this.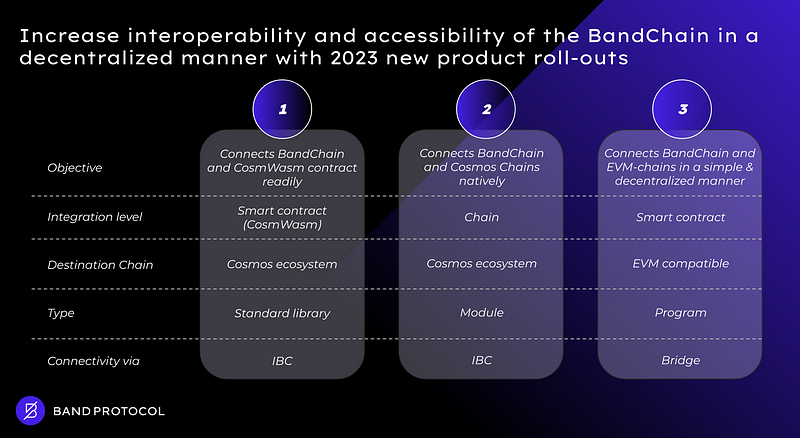 Cw-band: BandChain <> CosmWasm contract integration standard library (via IBC)
After the BandChain upgrade to v2.4, developers are able to connect BandChain with the CosmWasm contract on the Cosmos chain through IBC, and request/receive data from the BandChain. However, this required a lot of specific BandChain knowledge so we will launch an official standard library that wasm contract developers can leverage, as well as provide an example contract that uses them, to ensure wasm contract developers can readily connect with the BandChain.
Pricefeed Module: BandChain <> Cosmos Chains integration module (via IBC) Furthermore, for chains in the Cosmos Ecosystem wanting to natively connect with the BandChain via IBC, we will be launching a consumer module that can be easily imported to the destination chain. This module, once imported, will enable the price-feed function immediately making the process of accessing price-feed faster and more seamless.
* NB. like the Wasm module, Cosmos chains can import the Wasm module to implement built-in CosmWasm (smart contract) system in their chain
BandChain <> EVM-compatible chains integration program (via bridge contract)
In the same manner that IBC enables Cosmos Ecosystem chains to connect with the BandChain in a decentralized manner, we will launch a product that enables this capability between EVM-compatible chains and the BandChain. This product leverages the bridge contract that we have built and launched in 2022 alongside the Band VRF, and will take the form of a software program that will request data from the BandChain and sends the results of said request along with any associated proof to the destination chain's contract. We will also be providing an example for developers to refer to when importing this program. In summary, EVM contract developers will be able to configure and use our program to request and receive data directly from the BandChain in their contract in a decentralized manner.
These new roll-outs will not only increase interoperability and accessibility, making it easier to integrate with the BandChain, but will also give the flexibility to our users (destination chains and protocols) to choose a suitable model to integrate with the BandChain.
---
Closing Remarks
All in all, 2022 was a great year for Band Protocol in terms of development and growth despite the news surrounding the industry. Band Protocol has not only grown from the past year, but also came out stronger than ever having achieved everything we have set out to do and more.
2023 sets out to be an interesting and a promising year, and despite what goes on or noises in the industry, Band Protocol will continue to lay the building blocks to create a steady and incredibly strong foundation that we can springboard from for the years to come. Last but not least, we cannot be here without our community, and are grateful for the strong support we receive. We will continue to do what we do best; to contribute and give back to the web3 community and beyond.
---
About Band Protocol
Band Protocol is a cross-chain data oracle platform with the aspiration to build high-quality suites of web3 development products. The flagship oracle solution aggregates and connects real-world data and APIs to smart contracts, enabling smart contract applications such as DeFi, prediction markets, and games to be built on-chain without relying on the single point of failure of a centralized oracle. Band Protocol is backed by a strong network of stakeholders including Sequoia Capital, one of the top venture capital firms in the world, and the leading cryptocurrency exchange, Binance*.*
Website | Twitter | Discord | Telegram | Blog | Youtube | Linktree