Update
Band Protocol's 2023 Half-Year Wrap-Up and Next Steps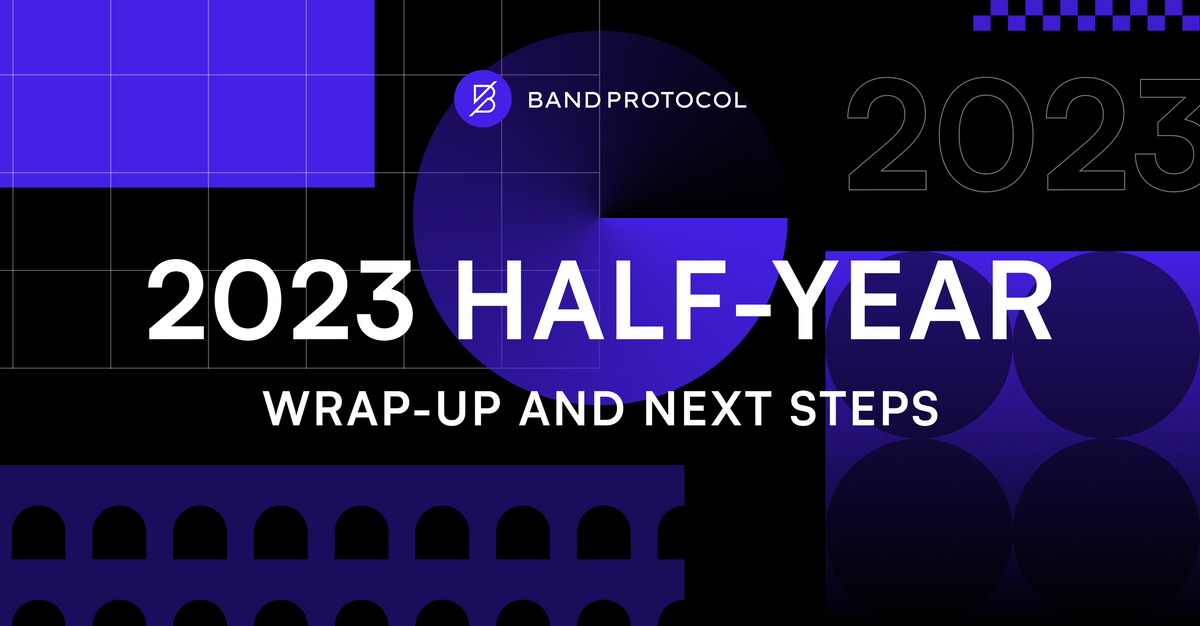 Introduction and Recap to the First Half of 2023
We are thrilled to share that the Band Protocol's Core Contributor Team has been making tremendous progress on multiple fronts, with several exciting updates to report. First and foremost, our dedicated team has been working tirelessly to complete new products that are part of the 'Integration Tools' covered in the '2022 Recap & 2023 Roadmap', and have made significant progress. So much so that we have already completed two out of the three products we set out to do, namely cw-band and Price Feed Module! We anticipate that everything will be completed by the end of Q3, putting us 3-months ahead of plans!
In our continuous effort to optimize the benefits of Band Protocol, our team has strategically evaluated and prioritized our roadmap milestones. Consequently, we have identified four additional key initiatives that we will incorporate into our development pipeline this year.
They are, in no particular order:
Cross-chain bridge that will complement and benefit existing products of Band Protocol
'Oracle Variant-1', an extension to our flagship Oracle solution that will operate on a sub-second level to support growing use cases in the DeFi ecosystem
Staked-Assets Price Oracle as part of Band Protocol's custom price feed service
Proof-of-Identity Solution that leverages the BandChain to safeguard end-users privacy whilst providing identity proofs to protocol operators
---
Product Updates: Two products launched under 'Integration Tools' to increase the accessibility of Band Price Feeds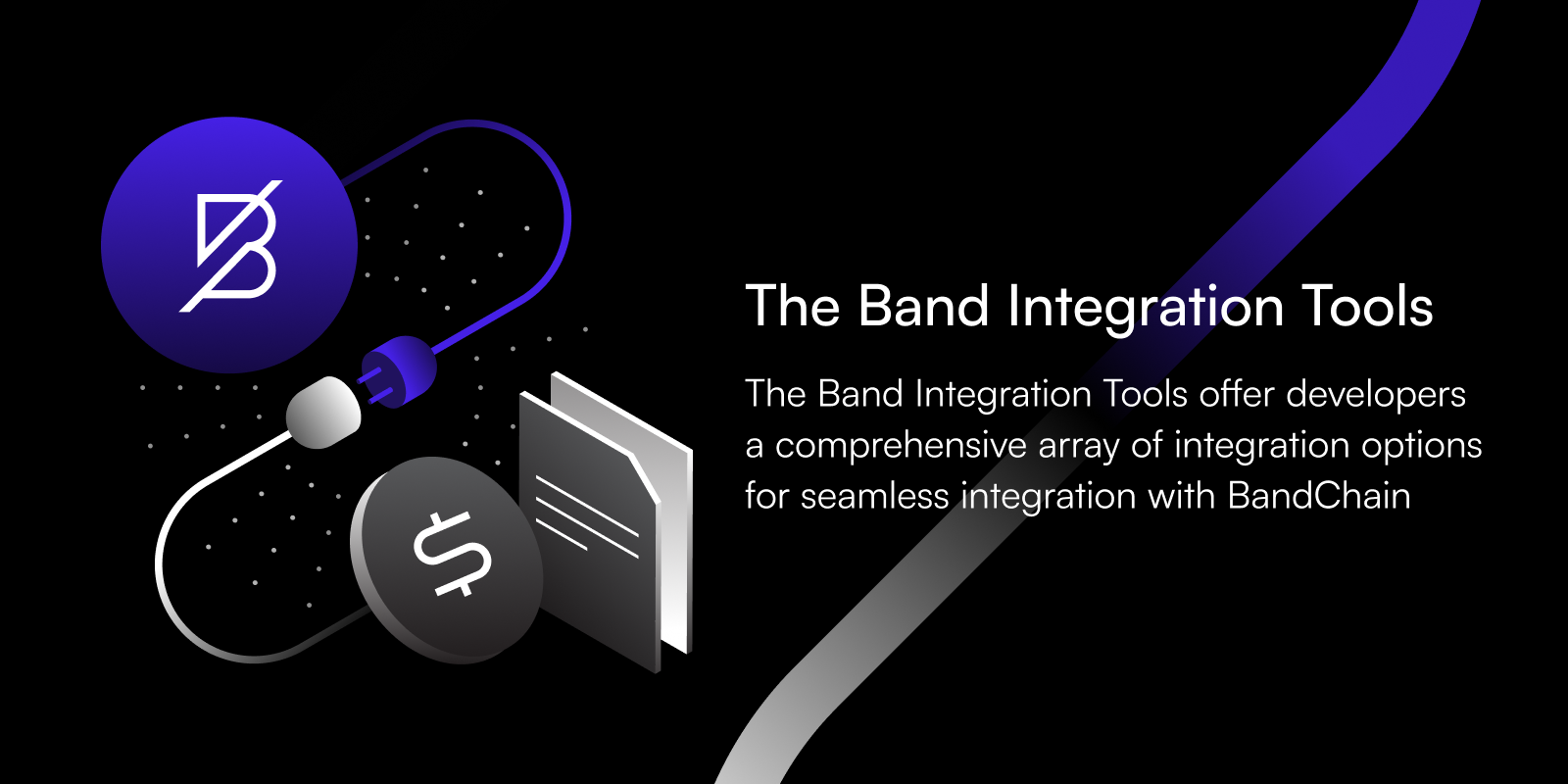 On the product development front, we saw an opportunity to accelerate Web 3 developments with seamless oracle solutions that are easy to integrate in a short amount of time. We believe that this, in turn, will also increase adoption as more DeFi projects can be completed faster. For the first two products launched, we leveraged CosmWasm and the existing capabilities of the Inter-Blockchain Communication (IBC) protocol.
We are delighted to share that we have completed and launched two open-source "Integration Tools", namely: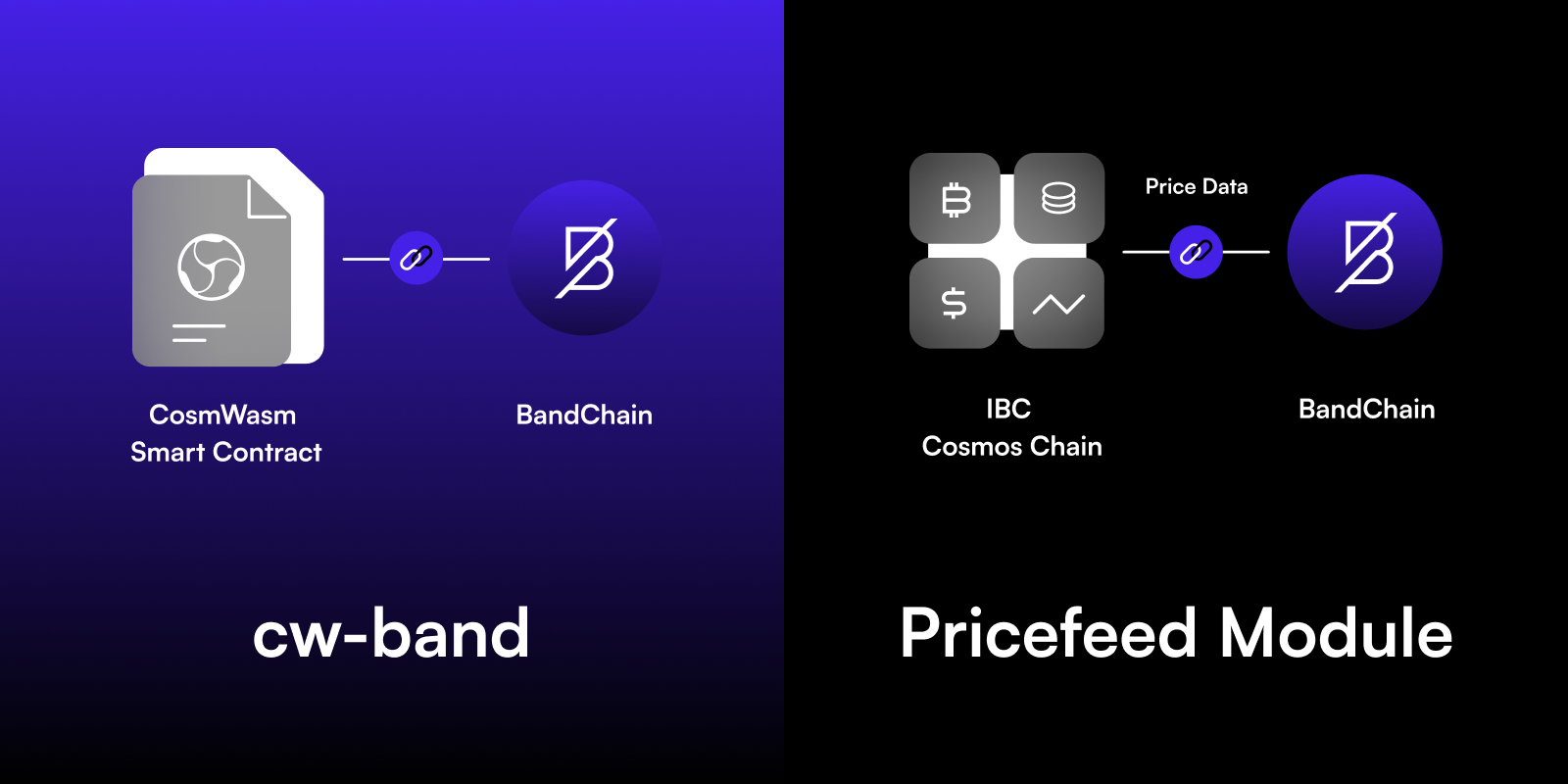 1. cw-band: A standard data type library for CosmWasm contract to connect with BandChain through IBC
Designed for CosmWasm developers who want to integrate data from the Band's oracle into their CosmWasm smart contracts. By leveraging real-time data from the BandChain Oracle, developers in the Cosmos ecosystem can create decentralized applications (dApps) with ease, iterate and validate their products rapidly, and launch their dApps securely with great confidence.
2. Pricefeed Module: A robust tool designed for Cosmos developers to seamlessly access real-time, reliable price data from the BandChain via IBC
Designed for Cosmos developers who want to access BandChain price data with the least overhead. This enables developers to easily integrate BandChain's oracle and access the latest price data for a wide range of assets directly into their Cosmos SDK chains via IBC.
👉  More Details: https://www.bandprotocol.com/integration-tools
---
Community Update: Two new community initiatives to accelerate the growth of the Band Protocol ecosystem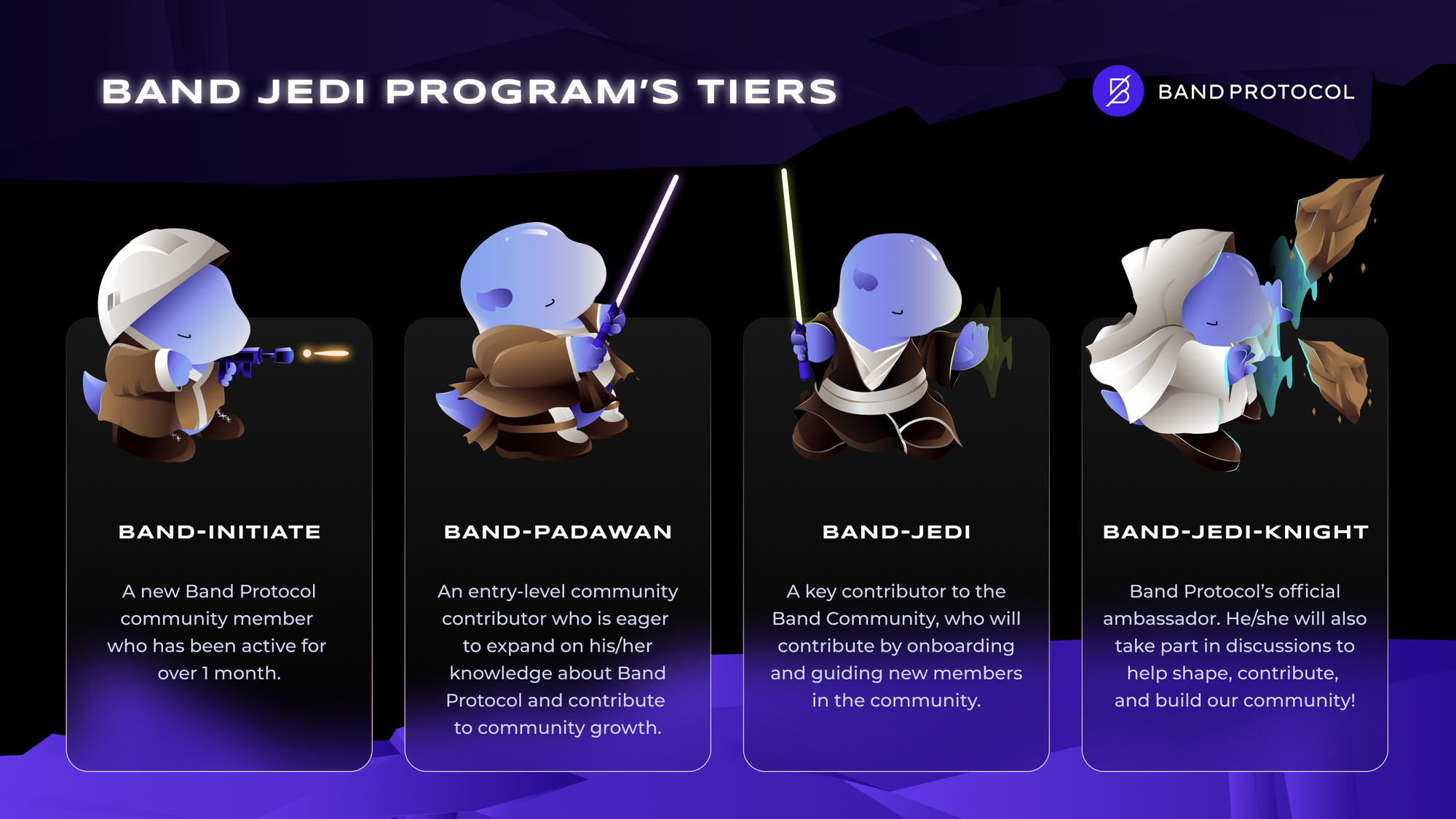 On the community front, we are overjoyed to announce that we have launched two programs to join forces with our community! The first is the Band Jedi Ambassador Program to foster and grow our community of supporters who're committed to helping Band succeed. The second initiative is the Band Protocol Grants Program to offer grants and support on topics that are in alignment with our goal and mission to advance the developments of Web3.
As our work continues to grow and the scope of our projects expands to accommodate ever-increasing use cases, now is an opportune time to strengthen the Band Protocol community! These programs are designed to serve all stakeholders within our growing ecosystem and we are so excited to collaborate with our community to speed up growth and bring more value to the Band Protocol users and contributors.
Band Jedi Ambassador Program
👉 Full Details: https://bit.ly/3oVQfYE
👉 Join our Discord to get started: https://discord.gg/G8NDfYmR4D
Band Protocol Grants Program
👉 More Details Here: https://bit.ly/3JbONZw
👉 To apply for Band Grants, visit: https://grants.bandprotocol.com
---
Upcoming Plans for the Second Half of 2023
In light of the progress made on Band Protocol integrations tools, a set of crucial open-source tools that will power price oracles in multi-chain ecosystems and increase interoperability, it was very important that we took the time back at the drawing board to strategize our next steps. As a result, we have shortlisted, prioritized, and decided to develop four potential products starting in the second half of this year; we believe they will add the most value to our ecosystem.
Additionally, to complement the launches of the two previously mentioned community initiatives, we will introduce another community program dedicated to the Band Protocol validators. Thanks to their continued support, we are where we are today. Our aim is to create a strong and stable foundation for our network as we continue to grow.
Four Additional Development Plans Added to the Product Roadmap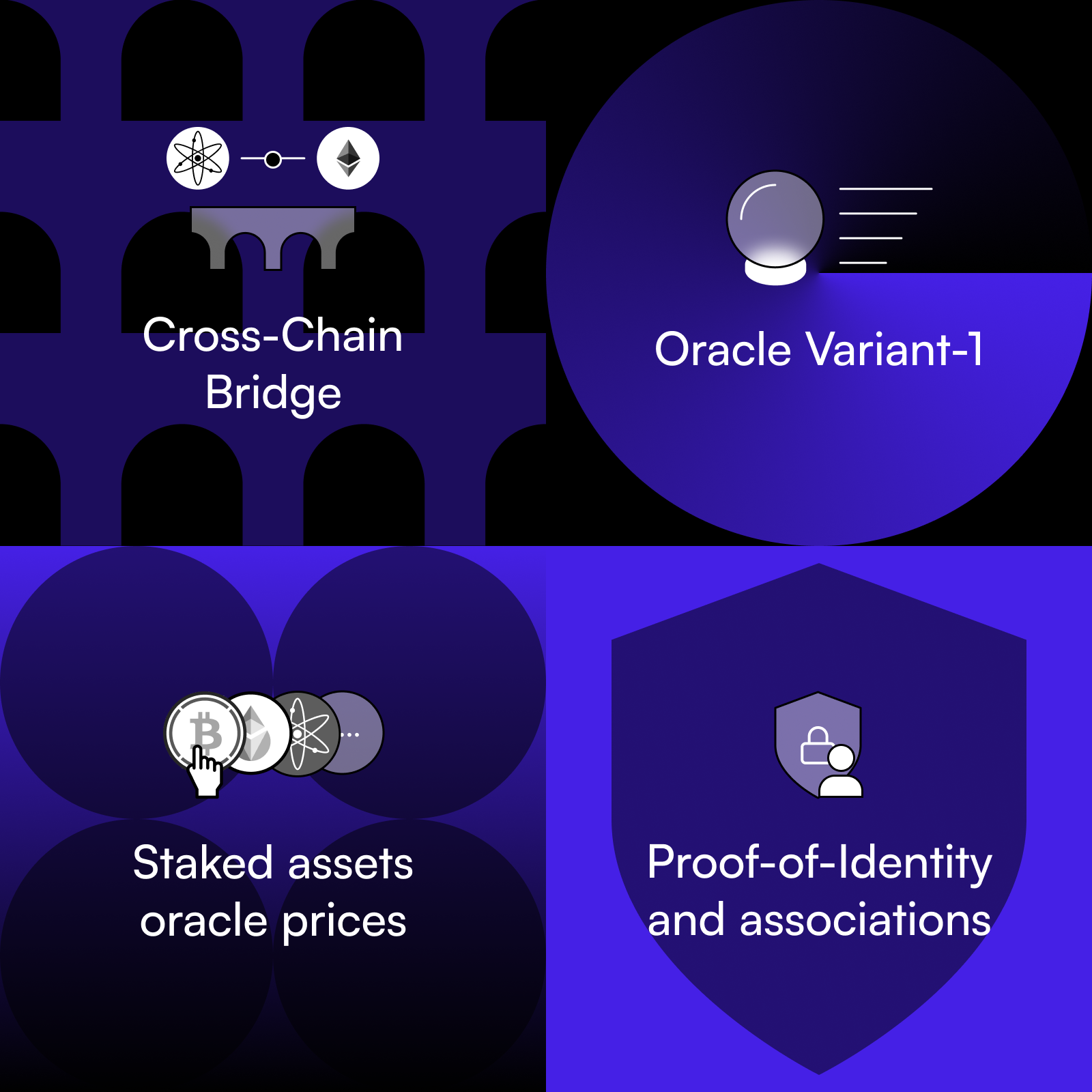 1. Cross-Chain Bridge
Band Protocol has developed a working cross-chain bridge for the Band VRF since 2022. With that being said, the bridge has only been used for Band VRF transactions to date. We see an opportunity to further develop this and will dive deeper into the fundamentals before we release the product to the public. In particular, we will revisit the efficiency of performing cryptographic proofs, and explore threshold signature schemes (TSS). We plan to share more details and insights on our findings soon. Our goal is to identify gaps in the market and ways Band Protocol can bridge them (no pun intended), potentially leading to significant efficiency gains.
2. "Oracle Variant-1"
Combining our pursuit to expand the BandChain's and the Band Oracle's use cases to cater to as many Web 3 developers as we can, we have come up with a prototype idea for "Oracle Variant-1". Our mission is to deliver faster oracle solutions whilst ensuring scalability and security. The goal of this variant is to operate on a sub-second level in order to support the growing use cases in the DeFi ecosystem. This prototype network has been designed with a smaller set of workers, specifically assigned tasks and low latency communications. This so-called Oracle Variant-1 will be able to support use cases that require super-low latency, such as perpetual trades. This should also assist in making the use of Oracle solutions an industry-standard practice for protocols, thereby solidifying the need for oracles.
3. Staked Assets Oracle Prices
Band Protocol's ethos is to challenge ourselves and support Web3 developers as much as possible. Currently, we offer custom price feed services and customization in order to cater to all projects. To go beyond this, we will extend our custom price feed services and expand into the liquid staking world, offering more comprehensive options and customization with symbols such as wBTC, stETH, and stATOM. Our initial pilot will take place in the cosmos ecosystem as we aim to contribute and be part of the group of players actively expanding the usage of the medium of exchange in the cosmos ecosystem.
4. Proof of Identity and Associations
BandChain is currently already being leveraged to provide developers a proof-of-identity for their users without compromising privacy. Our vision is to take this a step further and to extend the use of BandChain to provide a security solution. This means we will onboard data sources that include addresses reported due to the Anti-Money Laundering Act/legislation (AML) and addresses associated with exploits. We will bring a complete solution for proof-of-identity while ensuring smooth running operations for protocol developers, whilst maintaining privacy for end-users. Furthermore, Band Protocol will work closely with Blockpipe, a data platform that helps process large amounts of blockchain data, to screen out associated addresses linked with those that are reported. This solution will be the first of its kind and we hope to continue to be at the forefront of innovation for infrastructure solutions for developers in Web3.
Upcoming Validator Program to Complement Existing Community Initiatives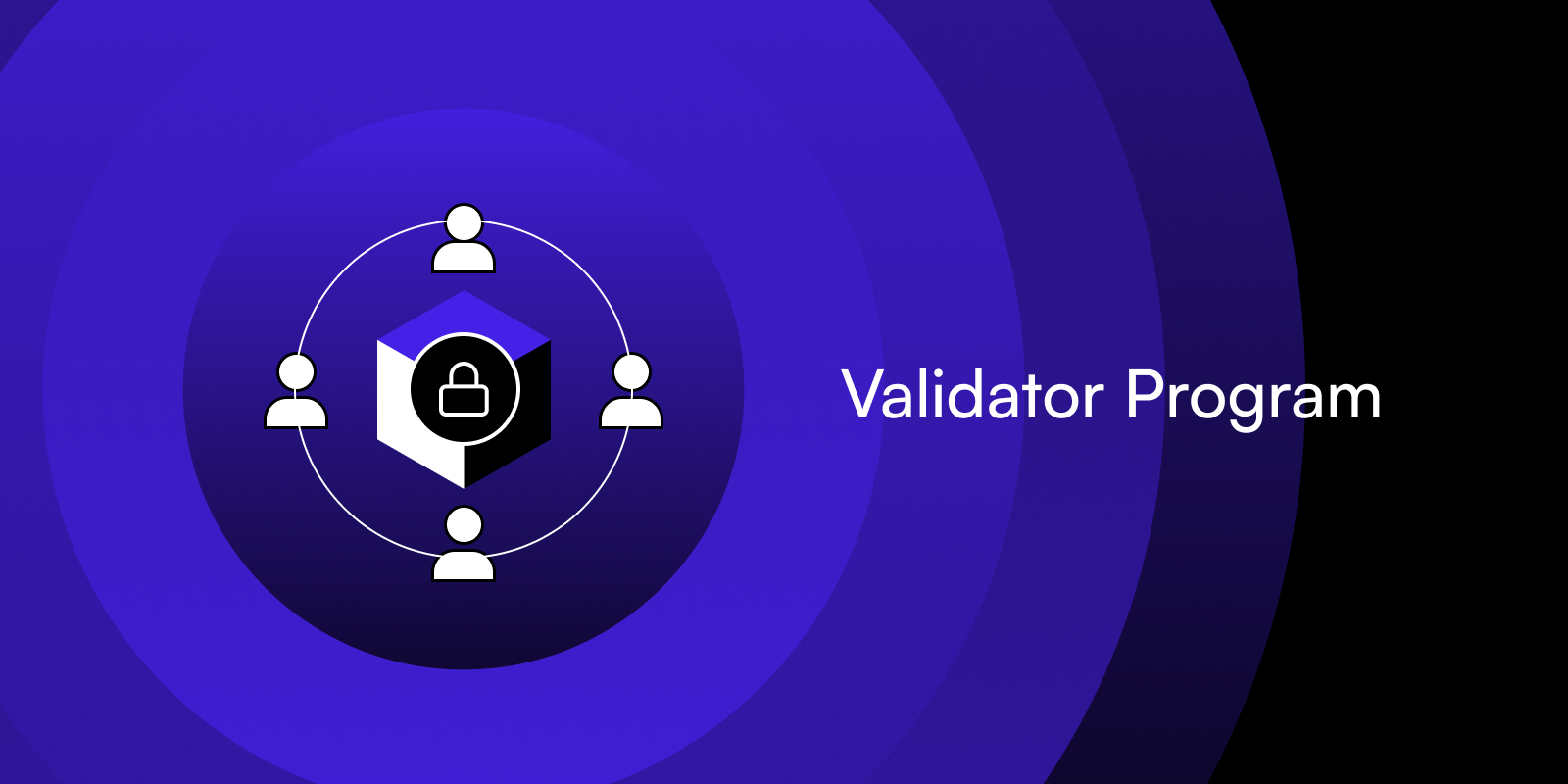 Our community is the reason we exist today, with our validators playing a crucial role in securing the Band network. One of our goals is to continuously improve and bring in leading validators globally to join our ecosystem. Above all, we want to welcome community members who have been with us on this journey and wish to become one of our validators. To support this, we are designing a program to bootstrap existing and incoming network validators and will release more details shortly.
---
Closing
In conclusion, we are implementing products, programs, and initiatives to increase our support for Web3 projects and cover a growing number of use cases as the industry develops in both breadth and depth. Additionally, we aim to tap into our community and ecosystem for support, both in technical and non-technical aspects, to accelerate our growth.
Our goal remains the same: to increase the utility of BandChain and help the Web3 industry grows safely. We hope that our community shares our excitement about these initiatives and updates. We welcome everyone to join us on our journey to create a more robust and inclusive ecosystem, especially on our Telegram and Discord channels. Please stay tuned for upcoming developments, and thank you for your support!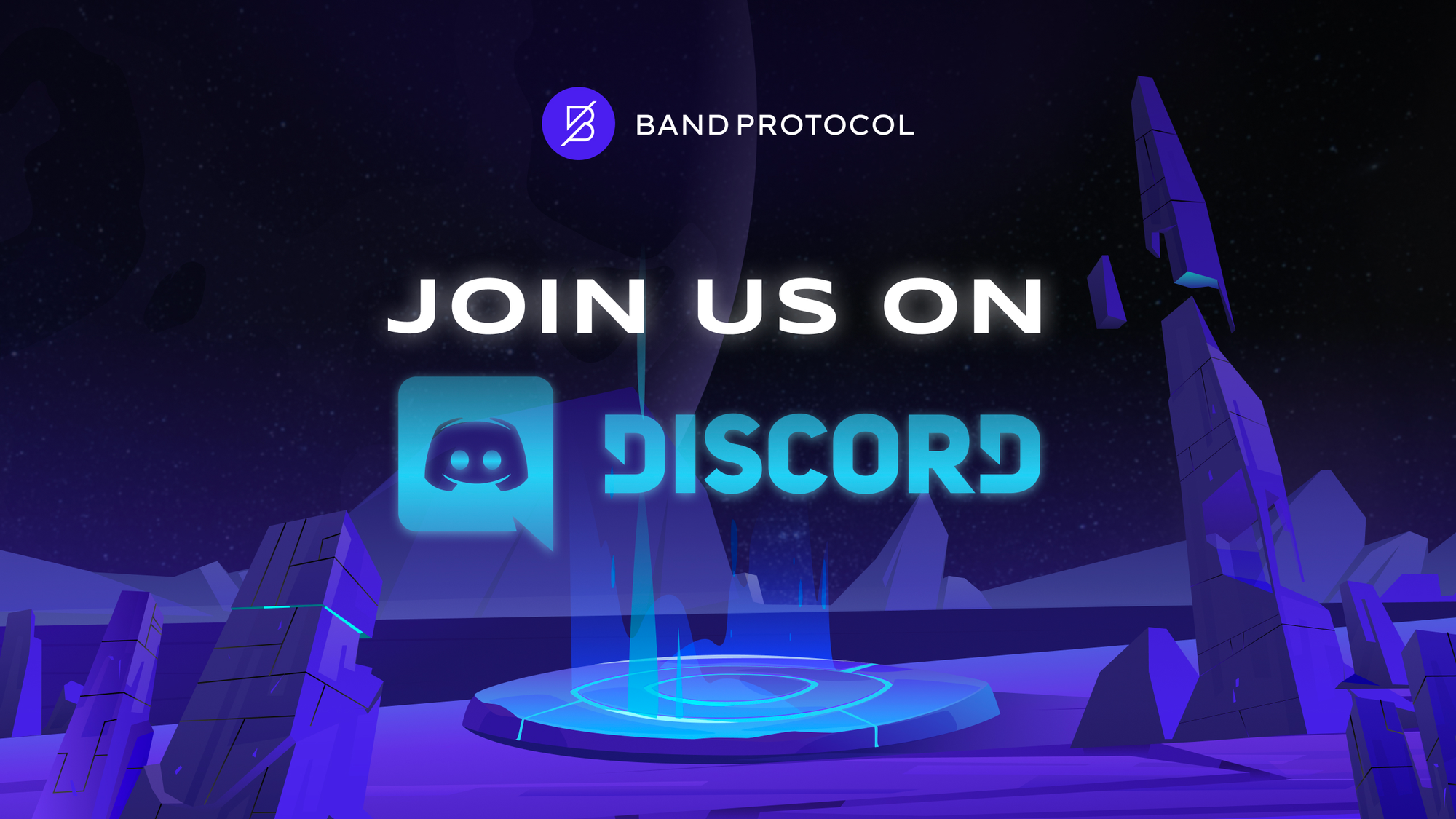 ---
About Band Protocol
Band Protocol is a cross-chain data oracle platform with the aspiration to build high-quality suites of web3 development products. The flagship oracle solution aggregates and connects real-world data and APIs to smart contracts, enabling smart contract applications such as DeFi, prediction markets, and games to be built on-chain without relying on the single point of failure of a centralized oracle. Band Protocol is backed by a strong network of stakeholders including Sequoia Capital, one of the top venture capital firms in the world, and the leading cryptocurrency exchange, Binance.
More about Band Protocol: Linktree